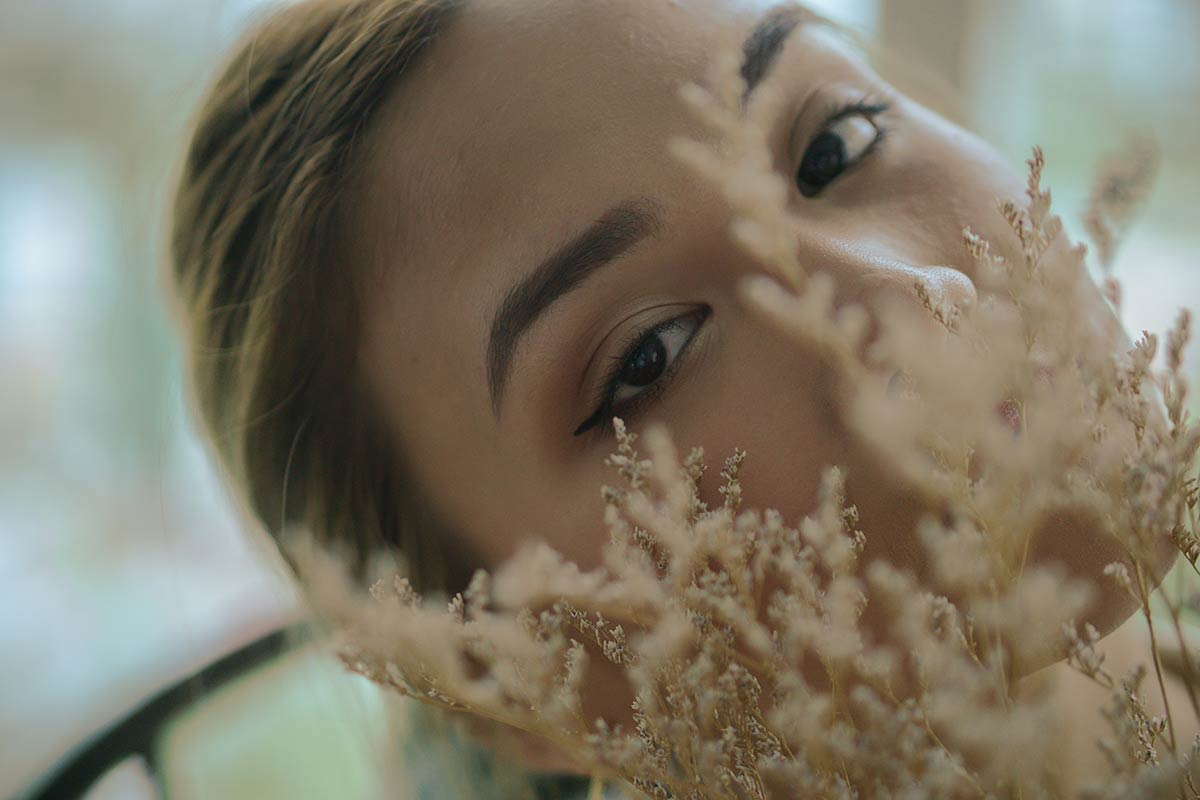 Did you know? Eyebrows are the first thing we notice on the other person's face. Apparently, science agrees that eyebrows are the most important facial feature as they bear a strong social significance. If eyes are the windows to your soul, eyebrows are a window to emotional expressions.
As eyebrows hold such high face value, it makes sense for us to want to sport the perfect pair! Not everyone is born with Cara Delevinge brows. However, thanks to advancements, your dream brows are now just a semi-permanent makeup technique away.
There are many ways you can enhance your brows, and today, our focus is on powder brows, touted as the new eyebrow microblading. If you're clueless about this eyebrow technique, this guide will tell you everything you need to know!
What Are Powder Brows?
Powder brows are a semi-permanent makeup technique that creates eyebrows with a subtle, powdered effect using a microshading technique. A tool is used to deliver microscopic dots of pigment on the skin's top layer to create an ombre look resembling powder makeup. This technique leaves a shadow-like gradient, creating the illusion of fuller yet more natural-looking eyebrows.
What's the Difference Between Powder Brows and Microblading?
Powder brows are a less invasive alternative to microblading, as the latter goes deeper into the epidermis. While microblading creates strokes to fill in and resemble any missing eyebrow hair, the powder brow technique creates dots and dashes on the skin, tracing the natural curvature of the eyebrow for a more spread-out, softer look. This results in more natural-looking brows compared to microblading.
Who Is an Ideal Candidate for Powder Brows?
While anyone is eligible for powder brows, it is the most suitable eyebrow technique for people with eyebrow hair who regularly use an eyebrow pencil or eye shadow for more fullness and definition. Powder brows are also recommended for people with oily skin, as this eyebrow technique will last longer on such skin types than microblading. People with sparse eyebrow hair would see better results with eyebrow microblading.
How Long Do Powder Brows Last?
Powder brows are not permanent like eyebrow tattoos, as the pigment is not too deeply inserted into the skin. You can expect powder brows to last between 2 and 3 years, approximately the same time as eyebrow microblading. However, this timeline varies for each individual, depending on their exposure to the sun, skin type, and other lifestyle factors.
When Do Powder Brows Show Results?
You can expect to see results after the first session. Ideally, you should go in for a touch-up 5 to 6 weeks after that to ensure the color is even and to address any client concerns, like adding more density and pigment to the brows. After that, you're set for a couple of years until the pigment of powder brows start to fade.
How Long Does the Average Powder Brow Procedure Last?
A typical powder brow procedure will take approximately 2 hours. A significant portion of this time will be dedicated to perfecting and shading the brows with the pigment. Thirty minutes will be spent shaping the eyebrows, ensuring the client is satisfied.
Do Powder Brows Hurt?
A numbing cream is applied on the client's skin, so you won't feel the pain much. Most people who have undergone a powder brow procedure deem it a relatively painless procedure, which will vary for everyone depending on their pain threshold. The numbing cream helps manage the pain, and you might experience minimal discomfort.
Is the Procedure Safe?
Like microblading, powder brows are largely safe with no reported side effects. However, you should exercise precautions to keep the risk of infection at bay. Make sure you choose a reliable eyebrow shading artist who uses sterilized and disposable needles to ensure the client's safety.
How Much Does Powder Brow Treatment Cost?
You can expect to pay between $400 and $800 for powder brows. Powder brows are a viable investment as they save the cost and money you would spend applying makeup to perfect your eyebrows. With the proper care, powder brows will last you a few years, making things easier.
Need to get powder brows for more depth and definition? Book your appointment with our microshading experts.