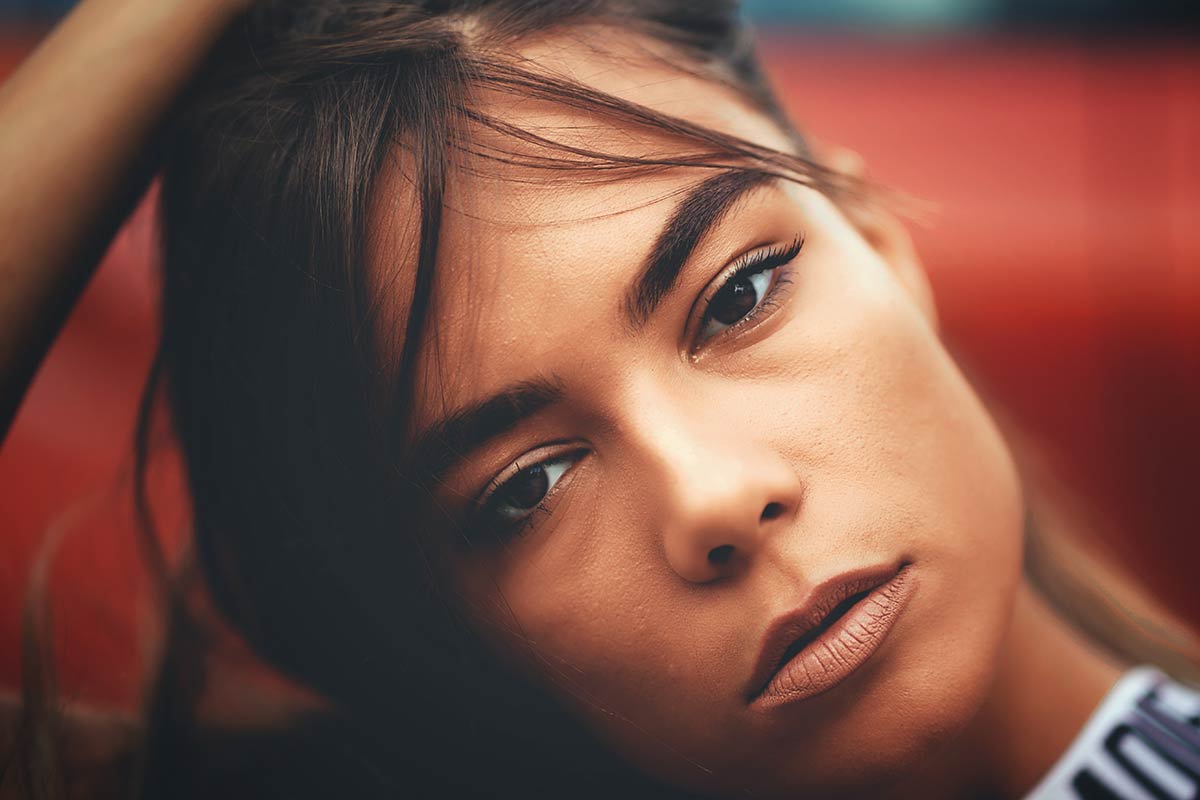 Eyebrows can make or break your look. Not all of us are born with Cara Delevinge brows, at least not without spending hours doing makeup! Now you can achieve fuller and thicker brows than ever with eyebrow microblading. Not that this groundbreaking technique needs any introduction, but here goes: microblading is an eyebrow tattooing method that implants a pigment onto the eyebrows.
It isn't like your average eyebrow tattooing; microblading uses a special blade that creates fine, almost hair-like strokes for fuller yet completely natural brows. The results are amazing, but only if you choose the right color and shape for eyebrow microblading.
There is no ONE perfect eyebrow shape. Eyebrows are like an accent for your face. They complement your face by highlighting the most important features and diminishing any arguably pronounced ones. When you opt for eyebrow microblading, you must first decide the most flattering shape for your face cut. If you're confused about how to go about it, this guide will help you.
What is My Face Shape?
Before you choose the right eyebrow for your face, you must determine your face shape. Pull your hair away from your face and stand in front of the mirror.
Now, let's begin!
Use any tape measure you can find, and record the measurements of your face: the width and length of your forehead, cheekbones, and jawline, as well as the length of your face.
Oval
Face length is greater than the width of the cheekbones
The forehead length is greater than the jawline
Square
All measurements are similar
Round
Face length is equal to or similar to the width of the cheekbones
The forehead and jawline are smaller than the face length
Oblong
Face length is more significant than all other measurements
Cheekbones, jawline, and forehead are similar in size
Diamond
Face length is the longest
This is followed by the cheekbones, forehead, and jawline (in descending order)
Heart
The forehead width is greater than the cheekbones and jawline.
Best Eyebrow Shape for Your Microblading.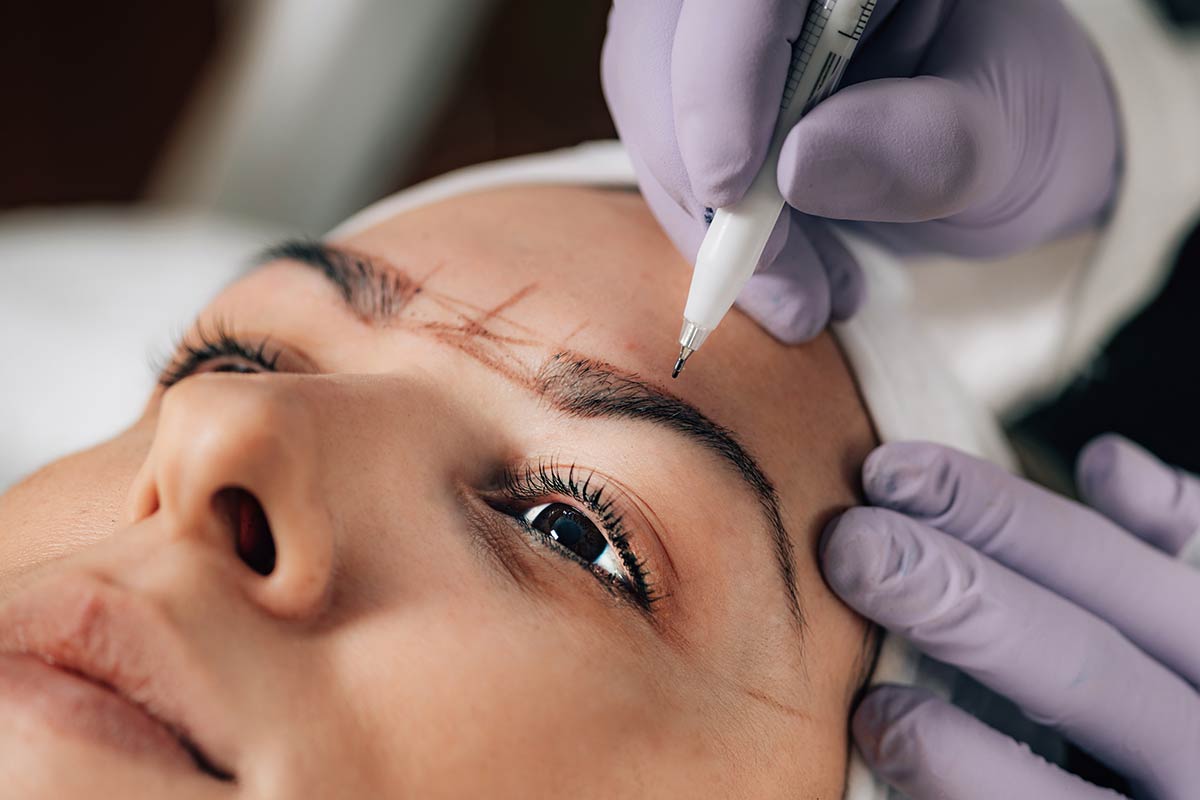 Now that you know your face shape, you can choose the most suitable eyebrow shape for microblading. Unlike tattooing, microblading is an art that has the propensity to embed the pigment, hair by hair, into the eyebrows, thereby constructing a shape that gels well with the proportions of your face. The right or wrong eyebrow shape could make all the difference between a successful and unsuccessful microblading session, so choose carefully.
Oval Face
Soft Arch
If you have an oval face, you can work a soft, slightly arched eyebrow that does not upset the harmony of the rest of the face. While any other eyebrow shape will work well with this versatile face shape, we wouldn't advise going too dramatic. Your microblading expert should trace the existing eyebrow shape to maintain the natural appearance of your brows.
Square Face
Thick, Defined Brow
A square face features a strong jaw, so balance it with a defined brow but with a blended arch to add a soft look to the face. Steer clear of thin brows. If you have a square face, eyebrow microblading is your best bet. It will add some much-needed fullness to your brows, attracting attention to the face's top half.
Round Face
High Arch
A round face is broader than it is long, and it can use some length. You can achieve this length by accentuating or creating an arch with microblading. The higher the arch, the more elongated the face will appear, giving it a more mature and less babyish look. Avoid rounded eyebrows, as they will add to the face's rotundity.
Oblong Face
Flat Brows
An oblong face is at the opposite spectrum of a round face and could use some width. To do this, you should add some thickness to create the illusion of straighter, more flat brows. Curb the arch, as this would add more length to the face.
Diamond Face
Angled Arch
Diamond faces with wide cheekbones taper towards the chin and forehead so they can use some balance with softly curved eyebrows and a sharp, angled arch. These improvements would draw attention away from the widest parts of the face.
Heart Face
Rounded Brows
Heart-shaped faces have a broad forehead with a small, slightly pointed chin. Instruct your microblading expert to delicately add strokes to create softly curved, rounded eyebrows that accentuate the lines of this beautiful face shape.
Looking for Microblading Experts Near Me?
Whether you want fuller or perfect brows to match your face shape, microblading is the answer. Contact (818) 433-2847 to get a free consultation today. Our microblading experts know how to get you the desired shape to enhance your beauty. If you got it, flaunt it!